Trinity Travel Kit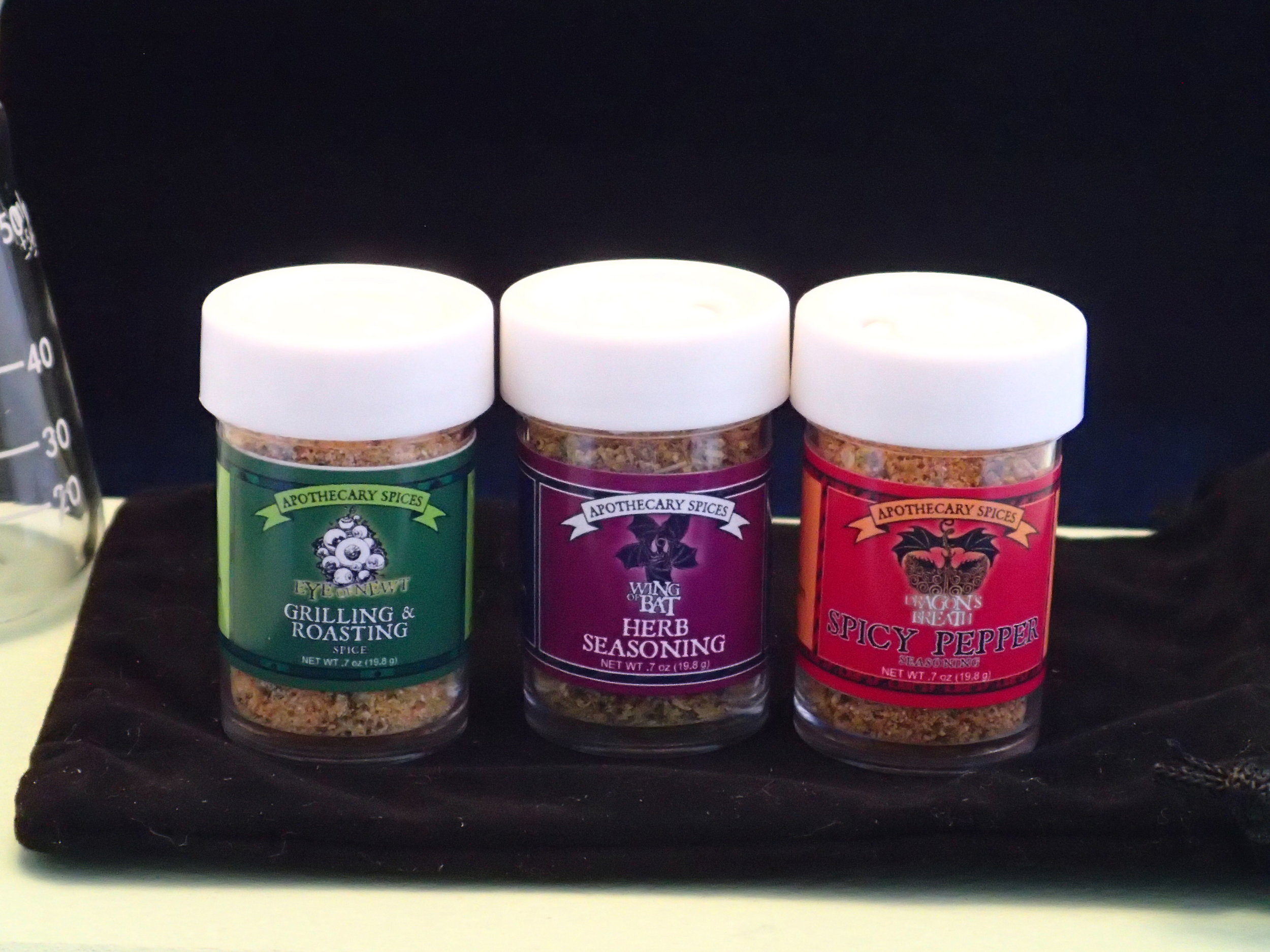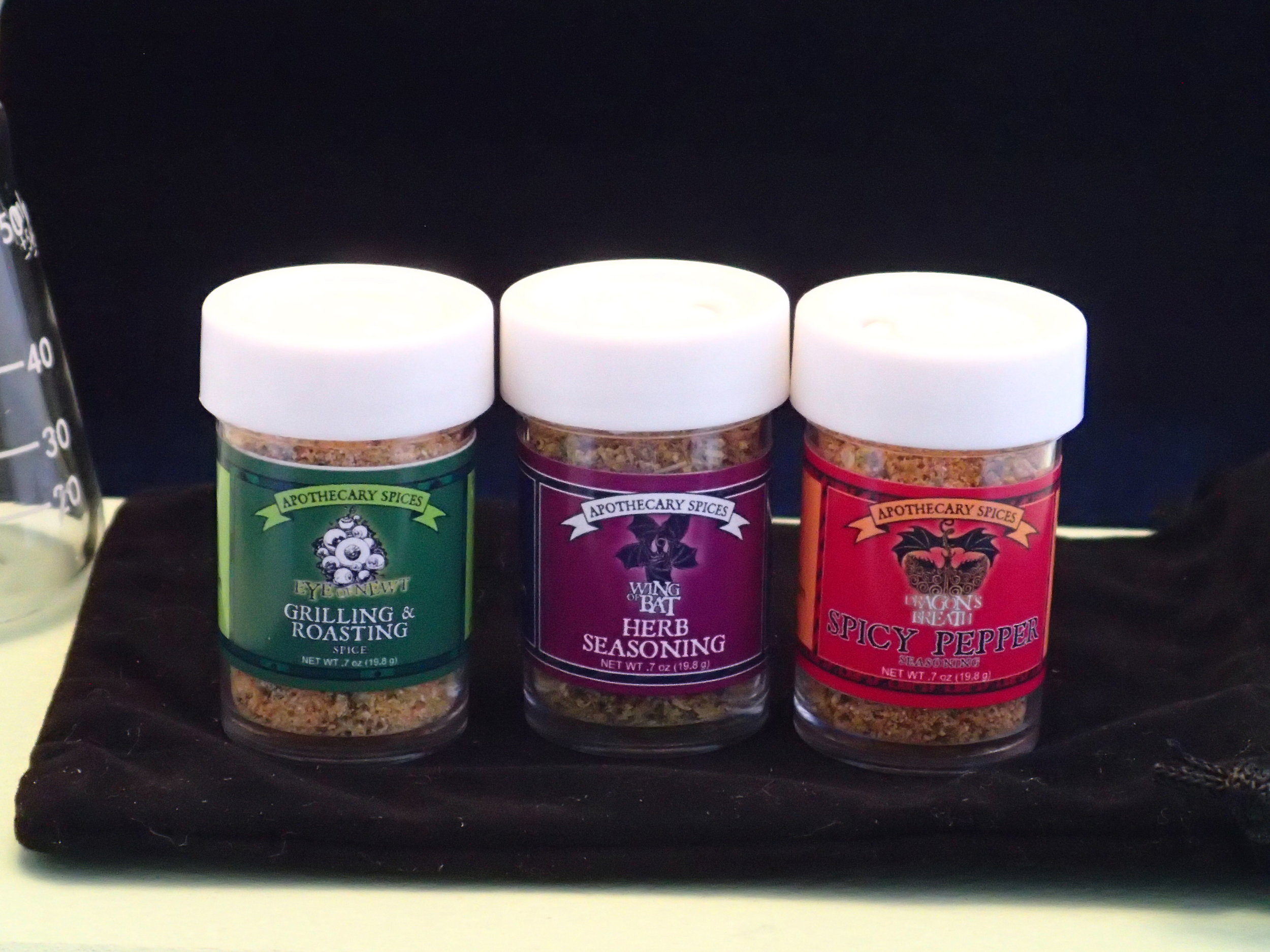 Trinity Travel Kit
Need to take some spices on the go? Check out the Apothecary Spices Travel Kit. You get a carry-on size of my trinity for a quick dash of wicked goodness. Fits into your briefcase or backpack. Know a traveler that eats in hotels a lot? This makes a great gift. Kit comes in a velvet pouch.
Eye of Newt - Grilling & Roasting Spice 0.7 oz
For your favorite meats, fish, or vegetables. Also a great topping on popcorn. Ingredients: season salt, lemon pepper, & garlic powder.
Wing of Bat - Herb Seasoning 0.7 oz
Use to make oven-roasted chicken, roasted vegetable, or anything that reminds you of mom's kitchen. Ingredients: lemon pepper, savory, sage, & cumin.
Dragon's Breath - Spicy Pepper Seasoning 0.7 oz
Add some fire to your favorite recipe or use on ice cream for a salty, spicy finish. Ingredients: lemon pepper, garlic powder, season salt, chipotle pepper, & white pepper.